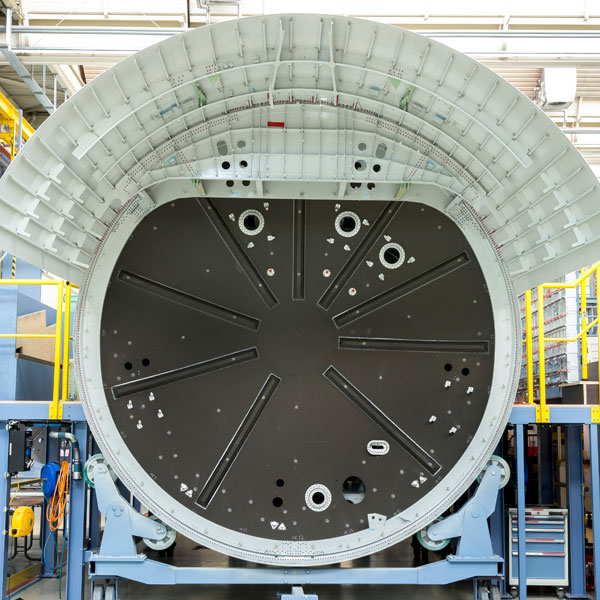 We develop the future of aviation
Premium AEROTEC is one of the leading suppliers (Tier 1 supplier) for civil and military aerostructures and is a partner in major European and international aerospace programs. Its core business is the development and production of large-scale and complex aircraft components made of aluminum, titanium and carbon fiber composites (CFRP). With around 5,000 employees at various locations in Germany and Romania, Premium AEROTEC is one of the leading European suppliers in this segment. Premium AEROTEC is represented with its products in almost all civil Airbus programs. Current military programs include the Eurofighter "Typhoon" and the A400M military transporter.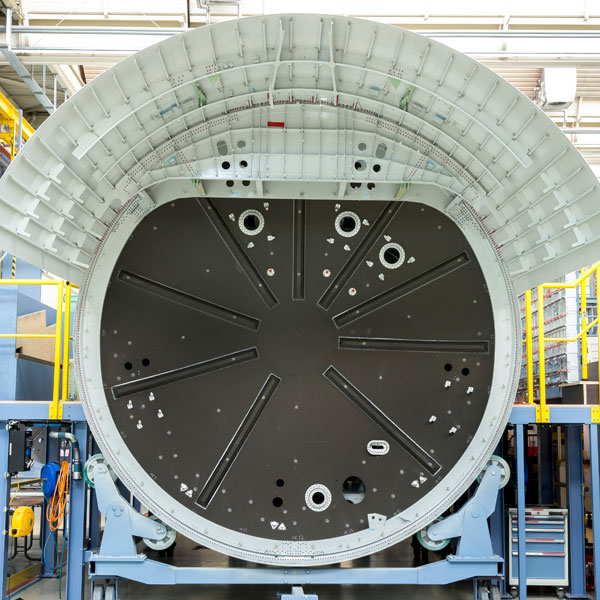 Premium AEROTEC's history began with its founding in 2009: on January 1, the Airbus plants in Nordenham and Varel and the former EADS plant in Augsburg became the new company Premium AEROTEC as a wholly owned subsidiary of the AIRBUS Group. One year later, the Airbus parts manufacturing facility in Bremen was added. At the same time, Premium AEROTEC SRL Romania also began manufacturing aircraft components at the newly established site in Braşov, Romania.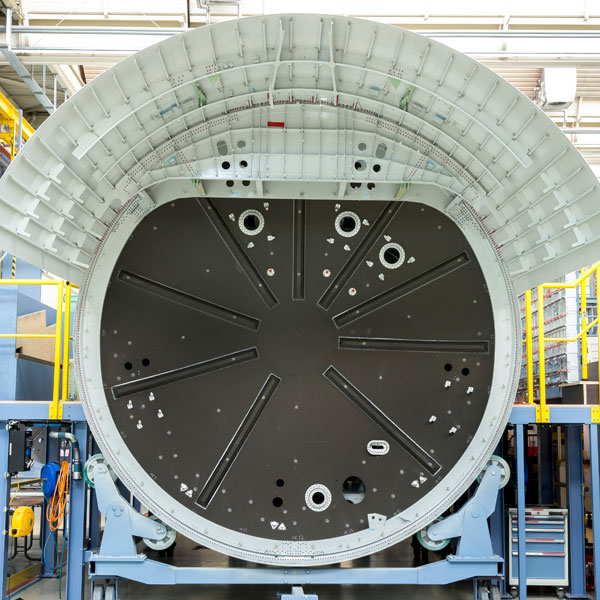 In order to meet the major challenge of developing the first zero-emission commercial aircraft by 2035, AIRBUS reassessed its industrial capabilities in 2021 and defined structural assembly as a core competence. Against this background, Airbus has fundamentally restructured its industrial setup in Germany.
As of July 1, 2022, the former Premium AEROTEC sites in Nordenham and Bremen are now part of the newly established Airbus Aerostructures GmbH. The business activities of the Premium AEROTEC sites in Augsburg, Varel and Braşov will be managed as a separate business unit under the name Premium AEROTEC Industry within Premium AEROTEC GmbH.
Company
Management
Sebastian Peters is a member of the Management Board of Airbus GmbH and responsible for the business activities of the Premium AEROTEC Industry business unit. Previously, he was Senior Vice President at Airbus from 2019. In his role as Head of Industrial Supply Chain and Digital Operations for the commercial aircraft activity , he implemented numerous measures to transform and further develop the logistics and supply chain.
A graduate in business administration, he started his professional career in 2004 at Bosch-Siemens-Hausgeräte GmbH (BSH), where he held the role of Vice President Global Supply Chain before joining Airbus. Prior to that, Sebastian Peters held several management positions within BSH's Operations division. During this time, Sebastian Peters spent several years abroad, including in Spain and South Africa.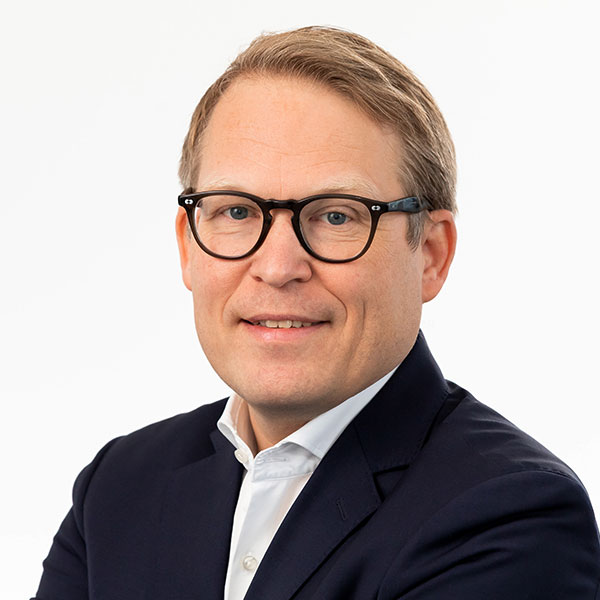 Plants
Building on a solid foundation of experience garnered over the decades at its Augsburg, Varel and Braşov (Romania) sites, Premium AEROTEC develops and produces state-of-the-art aircraft structures from aluminium, titanium and carbon fibre composites (CFRP) for almost the entire Airbus family. These plants also supply major components for the Eurofighter and the A400M. In total, the individual Premium AEROTEC plants develop, produce and assemble large components for more than 600 new aircraft a year, which involves producing and processing around 15 million individual parts.
Certificates
In order to guarantee its independence as a manufacturing and maintenance organisation in civil and military aircraft construction, Premium AEROTEC holds all the necessary permits from the German Federal Aviation Authority (LBA) and the Federal Office of Bundeswehr Equipment, Information Technology and In-Service Support (BAAINBw).

Moreover, certain of the company's manufacturing and testing processes are certified according to the Nadcap standard. In addition, Premium AEROTEC has also been accorded the status of "authorised economic operator" (AEO) and has an EN 9100:2009 certified quality management system. Furthermore, a self-declaration on the part of the company as well as its various environmental certificates (ISO 14001 and EMAS) and its current environmental statement are included below.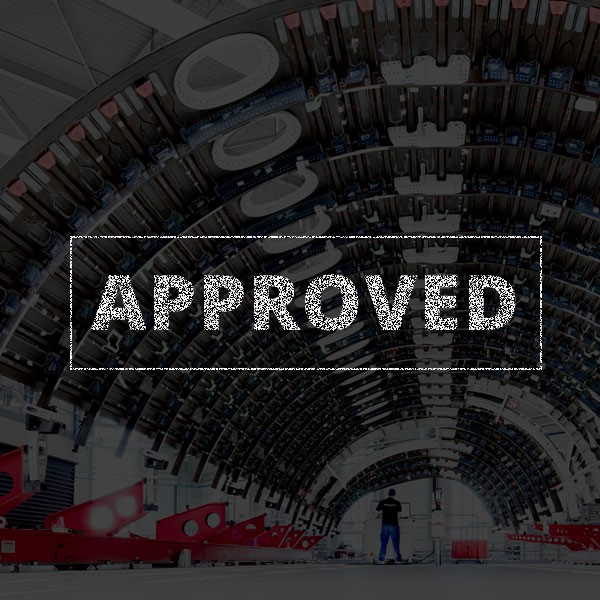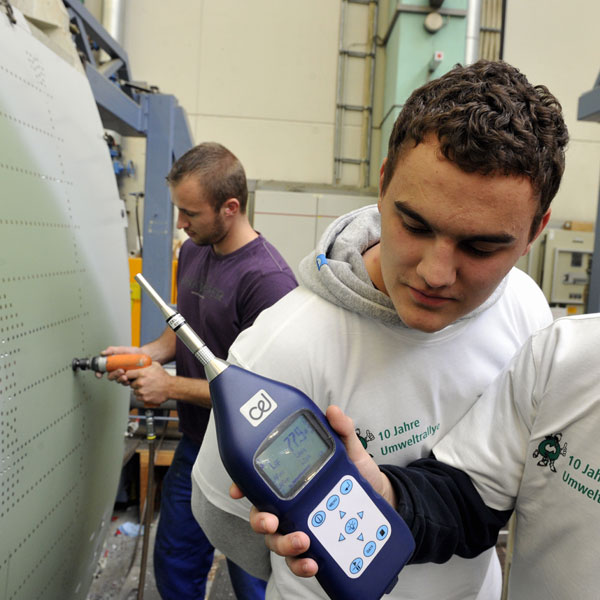 Responsibility
Premium AEROTEC is aware of its responsibilities. This applies to our responsibilities to our staff and customers as well as to the regions where our sites are based.
Our Integrity Principles: Responsible conduct at Premium AEROTEC