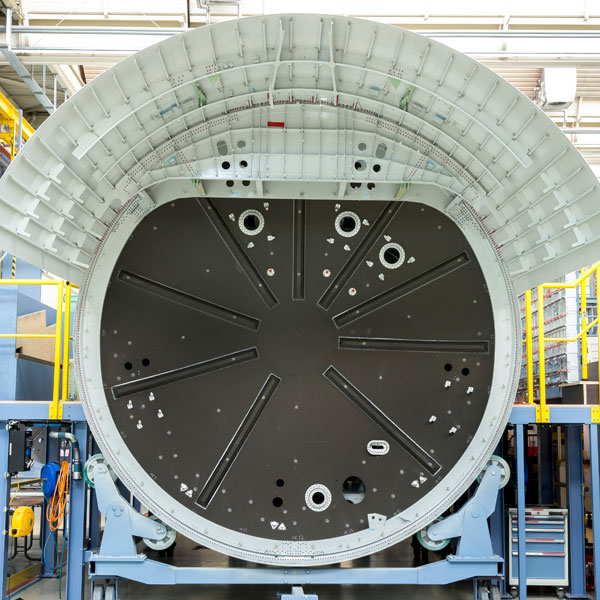 We develop the future of aviation
Premium AEROTEC numbers among the world's leading tier 1 suppliers of commercial and military aircraft structures and is a partner in the major European and international aerospace programmes. Its core business is the development and production of large and complex aircraft components from aluminium, titanium and carbon fibre composites (CFRP). Premium AEROTEC is one of the leading European suppliers in this segment with roughly 5,000 employees at various sites in Germany and Romania. Premium AEROTEC is represented by its products in almost all commercial Airbus programmes. The current military programmes include the Eurofighter "Typhoon" and the military transport aircraft A400M.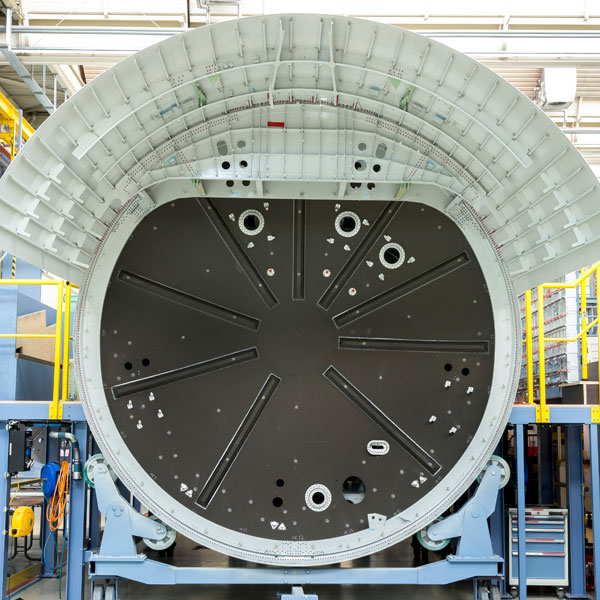 Premium AEROTEC is a company which enjoys many opportunities in a growing market: current forecasts suggest that the stock of aircraft will double over the next 20 years, with up to 30,000 new aircraft being ordered. Premium AEROTEC has full order books and is able to benefit from this growth, solidly positioned as the leading manufacturer for aircraft structures made using aluminium, titanium and modern carbon composite technologies.
Premium AEROTEC is a leader in aeronautical engineering: making aircraft lighter, more economic and safer is what drives the engineers and designers here at Premium AEROTEC. That is why the company works closely with universities and research institutes with a view to setting standards in aeronautical engineering, especially in CFRP and lightweight construction.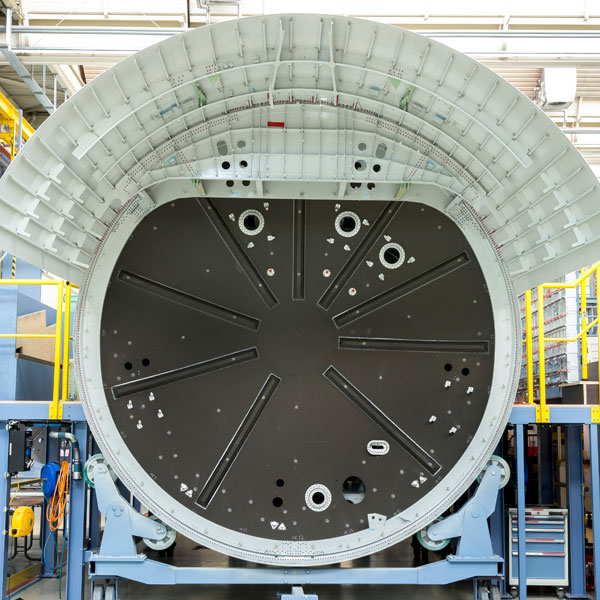 Premium AEROTEC was set on its path to developing into a global company when it was founded in 2009. On January 1, 2009, the new company Premium AEROTEC was formed from the Airbus plants in Nordenham and Varel and the former EADS plant in Augsburg. The Airbus parts production unit in Bremen was acquired a year later. In December 2010, Premium AEROTEC also took over the military activities of Aircraft Services Lemwerder (ASL). At the same time, Premium AEROTEC SRL Romania started producing aircraft components at the newly built plant in Braşov, Romania. Premium AEROTEC is a 100% subsidiary of Airbus. The company is based in Augsburg.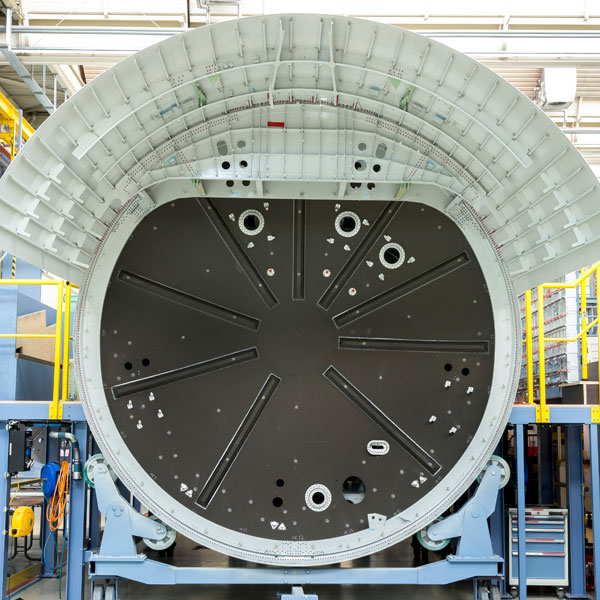 To effectively shape the future of aviation requires a constant flow of new ideas that combine maximum technical progress with optimum ecological and economic efficiency. Thus the engineers and developers at Premium AEROTEC are constantly working on the new and further development of lightweight aircraft structures with maximum durability. In the process, they cooperate closely with universities and research institutes. In 2013, a development centre was set up at the Augsburg plant, where more than 400 development engineers are now working within 4,500 square metres on the future of aviation.
Plants
Building on a solid foundation of experience garnered over the decades at its Augsburg, Varel and Braşov (Romania) sites, Premium AEROTEC develops and produces state-of-the-art aircraft structures from aluminium, titanium and carbon fibre composites (CFRP) for almost the entire Airbus family. These plants also supply major components for the Eurofighter and the A400M. In total, the individual Premium AEROTEC plants develop, produce and assemble large components for more than 600 new aircraft a year, which involves producing and processing around 15 million individual parts.
Certificates
In order to guarantee its independence as a manufacturing and maintenance organisation in civil and military aircraft construction, Premium AEROTEC holds all the necessary permits from the German Federal Aviation Authority (LBA) and the Federal Office of Bundeswehr Equipment, Information Technology and In-Service Support (BAAINBw).

Moreover, certain of the company's manufacturing and testing processes are certified according to the Nadcap standard. In addition, Premium AEROTEC has also been accorded the status of "authorised economic operator" (AEO) and has an EN 9100:2009 certified quality management system. Furthermore, a self-declaration on the part of the company as well as its various environmental certificates (ISO 14001 and EMAS) and its current environmental statement are included below.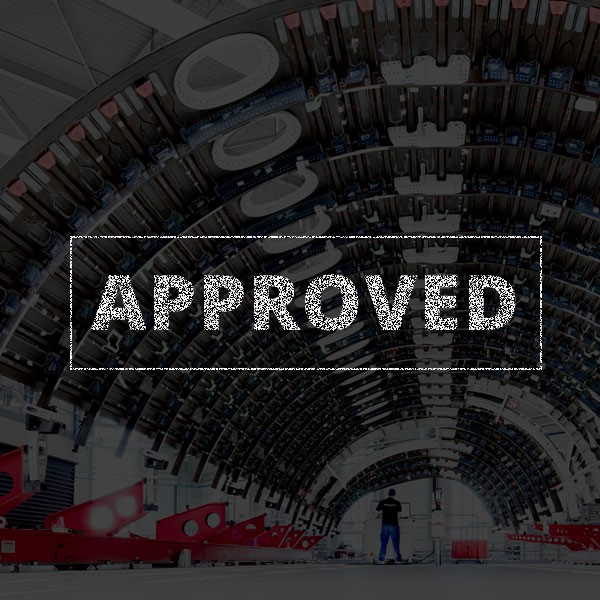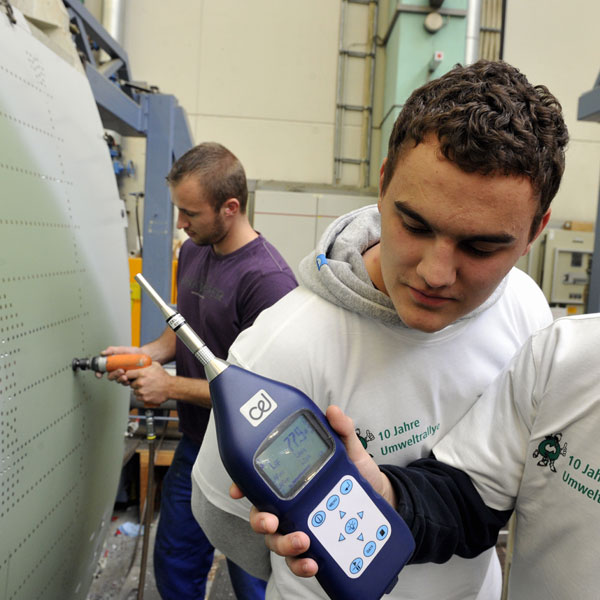 Responsibility
Premium AEROTEC is aware of its responsibilities. This applies to our responsibilities to our staff and customers as well as to the regions where our sites are based.
Our Integrity Principles: Responsible conduct at Premium AEROTEC