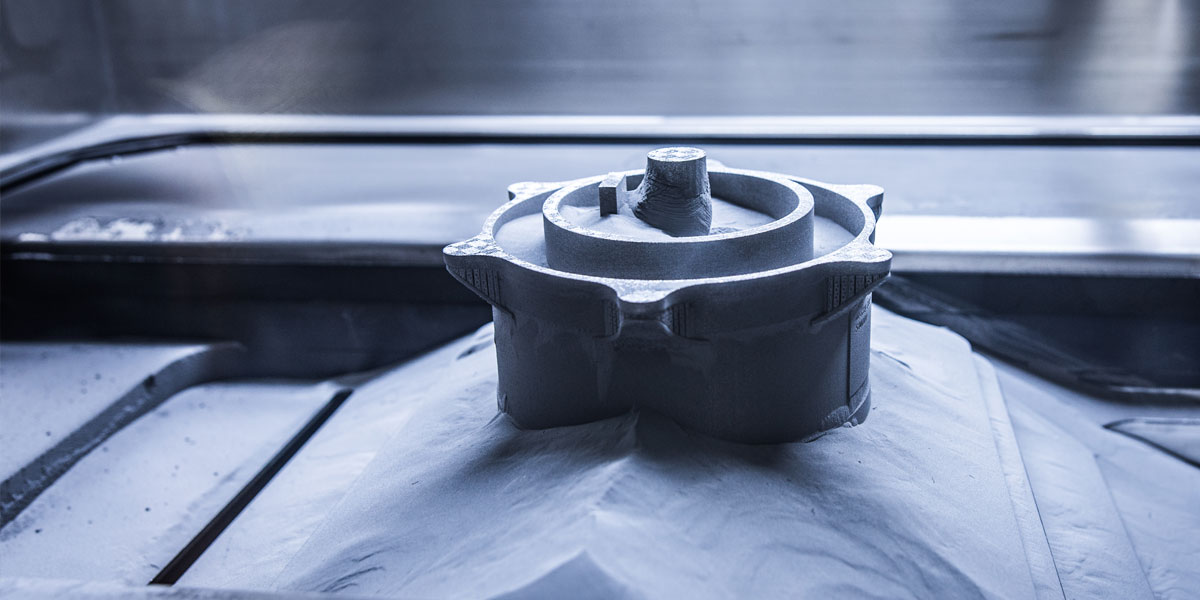 Premium AEROTEC is the first company in the world to establish 3D metal printing in aircraft construction. It has been using this technology for the serial production of complex structural components since 2016. On the basis of a qualified complete process, 3D metal printing on an industrial scale is opening up previously unthinkable possibilities in terms of weight savings.
Additive manufacturing (AM) also offers completely new approaches to construction and production. Premium AEROTEC provides its customers with highly developed construction and production solutions for 3D printed parts, including all the finishing processes. Our expertise in the traceable identification of parts and knowledge in the field of bionics are the key to reducing the cost of parts, weight and CO2 emissions. Premium AEROTEC is the only company in the aviation industry to cover the whole process chain, from construction and 3D printing via heat treatment and isostatic presses to the accompanying quality assurance.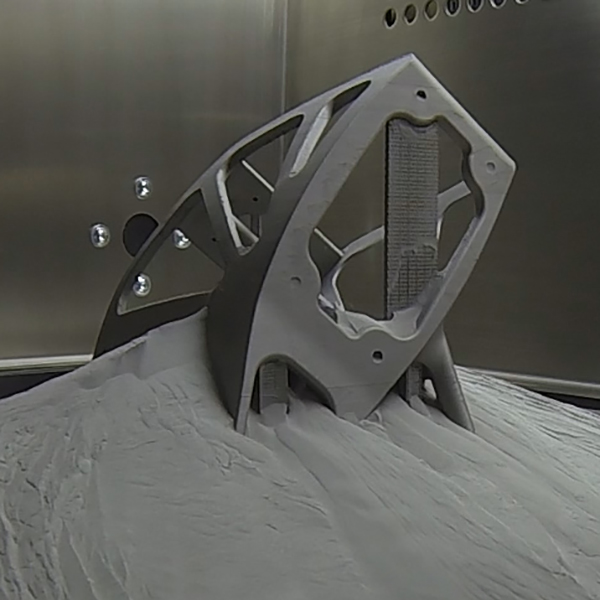 Leading in Additive Manufacturing
The future has already become reality. Premium AEROTEC is the leading partner for 3D printing applications
for structural components. Our development and industrial capabilities enable us to design, industrialize
and deliver certified 3D-printed structural components for the aerospace industry. Additive Manufacturing offers completely new design and manufacturing approaches. Premium AEROTEC provides its customers with advanced design and manufacturing solutions for 3D prints including all post processes.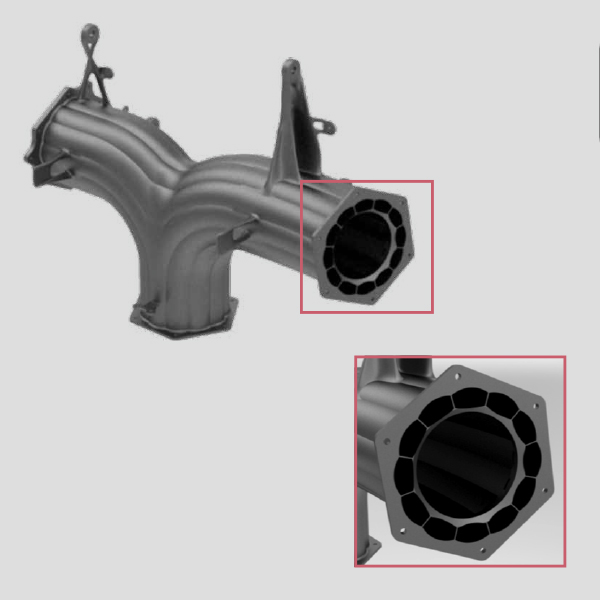 Unrivalled material efficiency
The traditionally assembled component consists of 95 single parts. Inspired by bionic design, these parts have been integrated by Premium AEROTEC into one 3D print.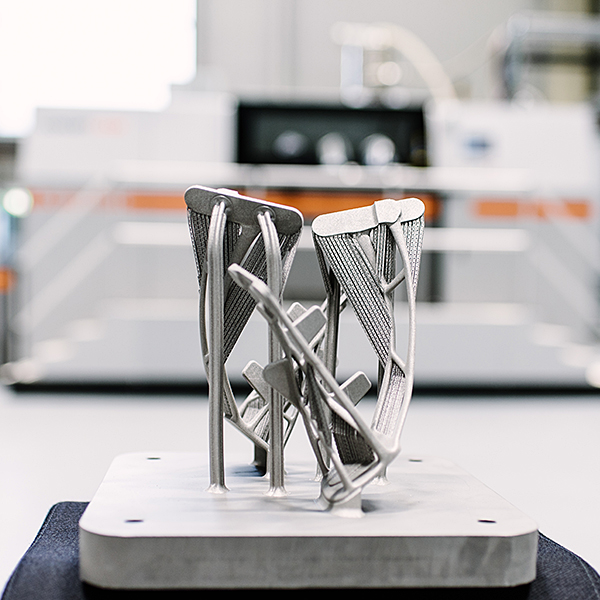 We develop the future.
Premium AEROTEC focuses on the design and process development of aerostructure components. From the first introduction of additive manufacturing, Premium AEROTEC has been prioritizing the integration of several functions and several single parts into one 3D-printed component. This approach enables significant part cost and weight reduction.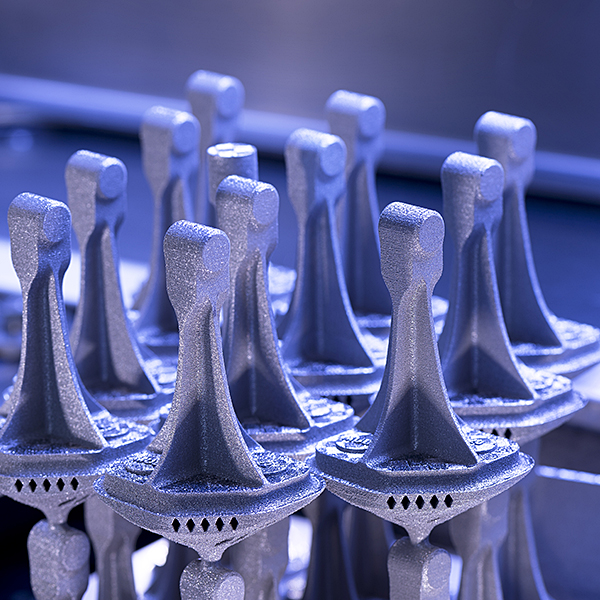 We provide advanced design and additive manufacturing solutions.
Premium AEROTEC knows how to master the challenges of additive manufacturing. Our know-how in part identification and bionic design is key in reducing part cost, weight and CO2 footprint. We manage the entire process chain – from design to 3D printing, from heat treatment and hot isostatic pressing to final certification.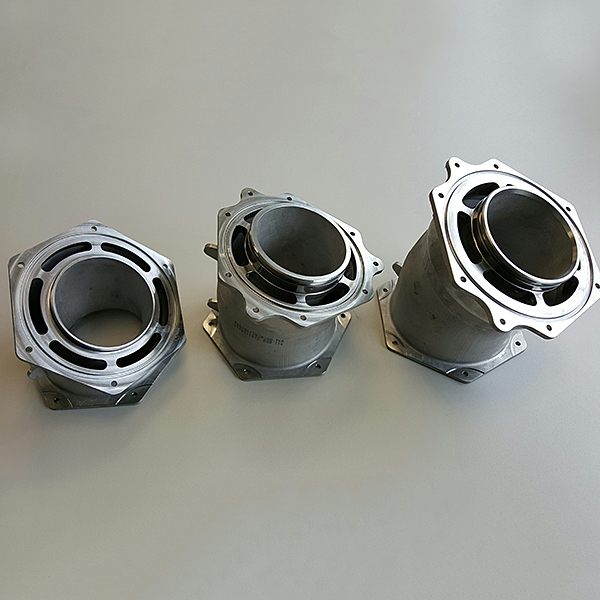 We have obtained the certification of the first serial 3D-printed components.
Double-walled titanium tubes (Vent Bend) are the first 3D printed structural parts qualified for flight. Premium
AEROTEC has established a serial production and delivers components with EASA Form 1 certification.
Premium AEROTEC's vent bends are the first serial parts certified for airworthiness.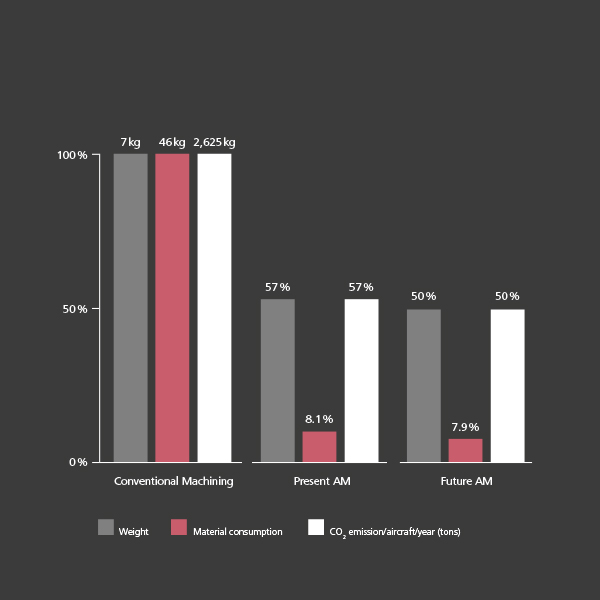 Our solutions allow for significant weight reduction and boost eco-efficiency efforts.
Weight reduction of ~ 1 kg leads to:

Fuel savings*: ~ 46,000 tons
CO2 reduction*: ~ 119,000 tons
Fuel cost reduction**: ~ $22 million
* In 2034, based on Airbus Global Market Forecast
** Based on US$473/metric ton fuel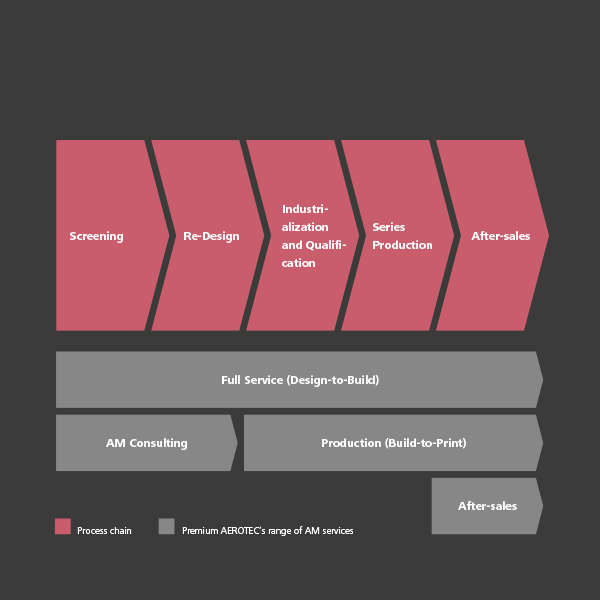 Our business model encompasses the entire process chain
Screening of parts and detection of potential candidates for additive manufacturing

Re-Design by AM bionic designer with focus on weight and cost reduction

Industrialization and Qualification activities

Series Production at Premium AEROTEC and suppliers' facilities including postprocessing

After-sales production of spare parts over entire life-cycle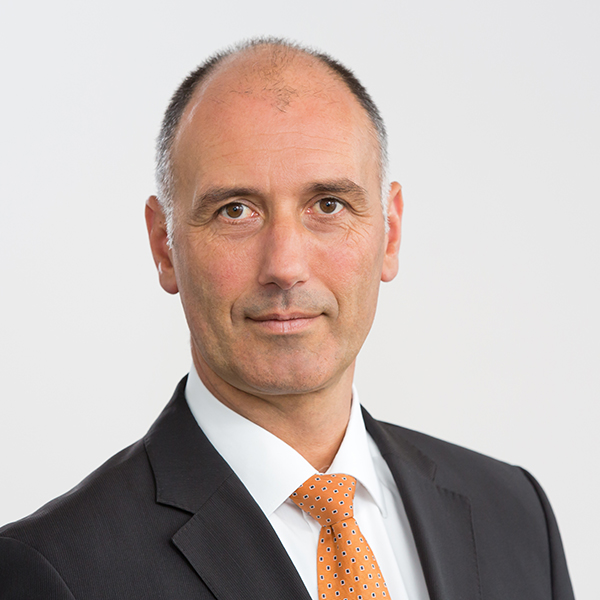 Contact
Do you have any enquiries concerning the additive manufacturing of aerostructure components?
Please direct all questions to our sales team:

Ulrich Amersdorffer
Tel. +49 821 801 64112

sales (at) premium-aerotec.com